About us
"Hoshino immune cell therapy"-with truth and passion
Chemotherapy, x-ray, surgery operations are very common treatments for cancer these days but are not enough for refractory cancer or advanced cancer. Many patients who are dissatisfied with those therapies have come to my place dreaming of a perfect immune therapy. However, I don't want to be irresponsible or deceptive and would like to let them know why we have been using the common therapies and, what are the disadvantages of other therapies.
I believe that a reliable doctor is one who lets patients find a right way to cure their disease, not just agree with everything what the doctors say. Needless to say, informed consent is crucial these days, and it is not appropriate that doctors should just direct patients without having consideration for their opinions. That is that the patients themselves may determine what sort of treatment they choose. However, not all patients fully understand their condition and where medical treatments have progressed. We should not leave them alone because of informed consent. As professionals, we have to show patients the best treatment for their condition based on all the medical knowledge we have.
I have been involved in immune therapy, what we call the fourth therapy, in NIH and studied immune functions in cancer. Three common treatments were not effective in treating cancer but immune therapy, which is based on self-healing, has been shown to be very effective in treating this disease. Using immunological analysis which is the direction of immune care, we have been dealing with patients cancer on an individual basis.
We are the team of excellent scientists and authorized doctors at Astron Institute in Premiere Clinic laboratory who have a good knowledge of current trends in medicine. We are developing the immune cell therapy program and giving patients " Hoshino" personalized treatment.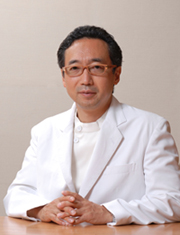 We are making the best effort for patients with honesty and passion, studying efficient, most recent medical treatments, and even travelling to those patients who are unable to attend the clinic.
It is my strong belief that I am able to give patients the best possible treatment.
Chief Executive Doctor at Premier Clinic


Taizo Hoshino Profile
Registered doctor and specialist in Japan Society of Obstetrics and Gynecology
Specialist in The Japan Society for Oriental Medicine
Specialist in Japanese Society of Anti-Aging Medicine
Founder of Integrative medicine Japan
Councilor of International Integrative medicine
Councilor of Japanese Society of Medical Oncology
Member of Japanese cancer association
Director of EBM for Natural Products council
Member of Biological Response Modifiers
MD, PhD. In 1988, he graduated from Tokyo Medical University and did research in cancer immune systems for a Master degree from the same university. In 1994, he researched cancer gene therapy in NIH by fellowship. Also he researched factors of anaplastic anemia and congenital hypoplastic anemia in The American Society of Hematology workshop. In 1996 back to Japan and clinically researched about cancer immunity for maintaining excellent QOL. In 2002 he opened Premiere Clinic as chief doctor. In 2003 he opened The Village of Integrative Medicine as director. In 2010 he founded Co-medical collage to educate medical specialists in high-tech medicine and natural medicine. He offers artistic private medical treatment which deals with advanced medical science and traditional medicine as an immune therapy specialist with Astron Institute research team attached Premiere Clinic.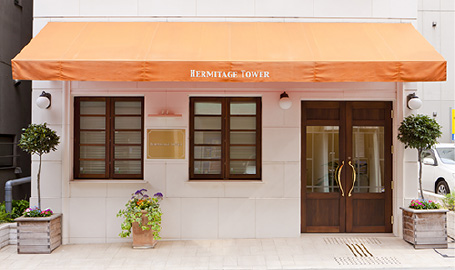 Premiere Clinic
Hermitage Tower, 3-2-12 Kudanminami,
Chiyoda-ku, Tokyo, 102-0074